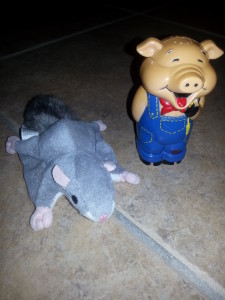 Prodigal:  I have been looking for you, Here is my friend and he wanted to know about living our lives with a trust toward God.
Me:  That is no problem.  Eugene Peterson clearly writes how we can trust God and have freedom in this trust.
The moment we begin manipulating lives in order to get control of circumstances, we become enslaved in our own plans, tangled up in our own red tape, and have to live with grievous, unintended consequences.  The life of freedom is a life of receiving, of believing, of accepting, of hoping.  Because God freely keeps His promises, we are free to trust.
No one has understood this better than Paul.  He knew that we are no whole persons until we are free, and that we are not free until we trust.  He faced the reality that religion repeatedly falls prey to the insatiable will of human beings to do and control and thus makes a mockery of that freedom.  And he proclaimed, with rare power and effectiveness, that God in Christ has set us free from that compulsion that we can be free in the original created sense:  free to live in a praising, trusting relationship with God, free to live in a loving, serving relationship with other persons.
God how we take the eyes off of you and tend to try to turn to our own plans.  We need that constant check in the spirit to tell us.  Not that way.  The way you just stepped is man's plan and not of my own.  God then gently tells us turn over here.  This is the way of freedom.  This is my way!
In God I trust;  I will not be afraid.  What can man do to me?
Psalm 56:11
Jennifer Van Allen
www.theprodigalpig.com
www.faithincounseling.org