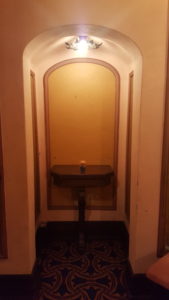 Me:  That looks like a place to say something important.
Prodigal:  Well, now there is pressure.
Me:  How about I help out.
Prodigal:   I would love that!
This is from Out Live Your Life by Max Lucado
O Lord, I have been called to be part of a holy community.  You did not call me in isolation but placed me in the body of Christ, along with every other believer in Jesus through out the world in every age.  Let us grow as a team, work as a team, worship as a team, weep, laugh, and live as a team.   Grant me the wisdom and the strength to partner with you and with my brothers and sisters in Christ.  For Jesus, sake and in his name I pray, amen.
Though I speak with the tongues of men and of angels, and have not charity, I am become as sounding brass, or a tinkling cymbal.
1 Corinthians 13:1
Jennifer Van Allen
www.theprodigalpig.com
www.faithincounseling.org