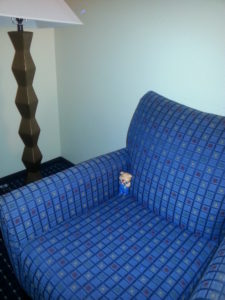 Me:  How are you feeling today Prodigal?
Prodigal:  I am feeling a little sad.
Me:  Sadness is something we all feel my friend.
Prodigal:  It helps to know that I am not alone.
Me:  You are not.  In fact Jesus talks about mourning.
In Billy Graham's book The Secret of Happiness he explores mourning.
Let us begin with the word mourning itself.  It means to feel deep sorrow, to show great concern, or to deplore some existing wrong."  It implies that if we are to live life on the higher plane then we are to be sensitive, sympathetic, tenderhearted, and alert to the needs of others and the world.
Perhaps we can see its meaning more clearly by thinking about its opposite.  What is the opposite of mourning?  Some might say it would be joy–and that is correct to a certain degree.  But more than that, the opposite of mourning is insensitivity, lack of caring, unconcern, callousness, indifference.  When I mourn it is because my heart has been touched by the suffering and heartache of others–or even by my own heartache.  When I do not care and am indifferent, then I do not mourn.  The person who mourns is a person with a tender and sensitive heart.
Only God knows I have a cried a wailing sorrow that could only be comforted by answered prayers of God's grace.  My eyes could not see the Lord of comfort but my spirit was receiving the comfort that I was desperately needing in the time of sorrow.  The life we live is not without the tears of sorrow, and the cries of agony.  The life we live is not without the peace beyond understanding that is given to us like a river in the dessert that we run to after our soul has been covered by the sands of pain.
Isaiah 14:3
And it shall come to pass in the day that the Lord shall give thee rest from thy sorrow, and from thy fear, and from the hard bondage wherein thou was made to serve.
Jennifer Van Allen
www.theprodigalpig.com
www.faithincounseling.org