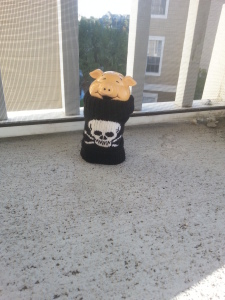 Roa
Me: Prodigal, nice sweater!
Prodigal: Yeah it got cold and I didn't want to catch a cold so I had to bundle up.
Me: I am glad you decided to meet me even though it is cold outside.
Prodigal: Well I enjoy your company so I showed up.
Me: I have been reading about Ravi Zacharias and I wanted to share some of his background.
Prodigal: I have heard of him and would like to know so please begin.
Ravi, who was born in India, starts out by talking about his history of his family.
As the years have gone by, we have made a study of when the gospel first made inroads into our family. On both my mother's and father's sides, five and six generations ago, the first believers came from the highest caste of the Hindu priesthood. The first to come to the Lord was a woman. She was intrigued by the message brought to her village by missionaries and continued to seek them out, in spite of her family's terrible displeasure. But one day, as she was about to leave the missionary compound in order to be home before her family found out where she had been, the doors of the compound were shut because a cholera epidemic had broken out in the village. She had to remain with the missionaries for several weeks until the time of quarantine was past. By that time, she had committed her life to the Lord. The walls of a closed compound were the means of bringing her face to face with Jesus Christ.
So a cholera epidemic was involved in allowing one of the worlds leading apologetics family to break away from the Hindu caste. God used suffering to bring about his good. God guided this woman to visit when she was suppose to at the right time. This then allowed God to bring a change in her heart. Where is God guiding you? Follow Him…trust me it is for a reason.
Psalm 31:3
For You are my rock and fortress; For Your name's sake You will lead me and guide me.
Jennifer Van Allen
www.theprodigalpig.com
www.faithincounseling.org