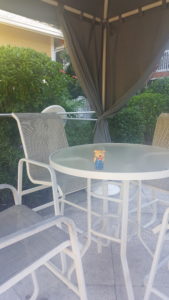 Me:  What do you think will happen this weekend?
Prodigal:  I can't say but I think God has this figured out and I need to trust.
Me:  Yes, we must serve Christ.
This is from Richard Bube
Man cannot serve both self and God.  The corruption of human nature produces a self-will which turns man against God and glorifies human ability rather than God's grace.  Pride and selfishness are the characteristics of human nature which demands its own way in all things.  The first step toward serving God as He would have us serve Him, therefore, requires that we constantly and consciously put down the demands of self and surrender our desires to the Lord.
I find pride showing up when I am called to love.  Often times I want  love to be expressed toward me, and how wonderful I am.  Love sometimes means that your time is interrupted, and you humbly yourself to be there for someone.  Being there for someone takes time, and a heart that is a servant.  You can't have the focus about yourself, and how great you are, and really serve another.  People see that your not really focused on them.  They can tell and really was there anything good that came out of that self focus?  Lord help me to love the way you first loved us, help me see very specific what actions I need to take this day.
Romans 10:9-10
Because, if you confess with your mouth that Jesus is Lord and believe in your heart hat God raised Him from the dead, you will be saved.  For with the heart one believes and is justified, and with the mouth one confesses and is saved.
Jennifer Van Allen
www.theprodigalpig.com
www.faithincounseling.org