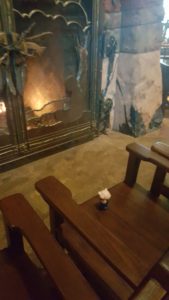 Prodigal: This fire feels good!
Me: Yes, and the hot chocolate taste good also.
Prodigal: I think I will spend a couple of minutes praying before I leave.
Me: That is a great idea.
This is from the book Out Live Your Live by Max Lucado
Gracious Lord, in the Bible you are called "the One who sees me," and I know that your eyes are always upon me to guide and protect and bless and correct. You have given me eyes too. Grant me the power to use them to truly see. Help me see those you put in my path–really see them, with all their hurts, their desires, their longings, their needs, their joys, and their challenges. As you open eyes, prompt me to open wide my arms to offer whatever help and encouragement I have to give.
In Jesus' name I pray. amen.
Give thanks unto the Lord, call upon his name, make known his deeds among the people. Sing unto him, sing psalms unto him, talk ye of all his wondrous works.
1 Chronicles 16:8-9
Jennifer Van Allen
www.theprodigalpig.com
www.faithincounseling.org